Right at Home looks back at the Virtual Dementia Tour 2019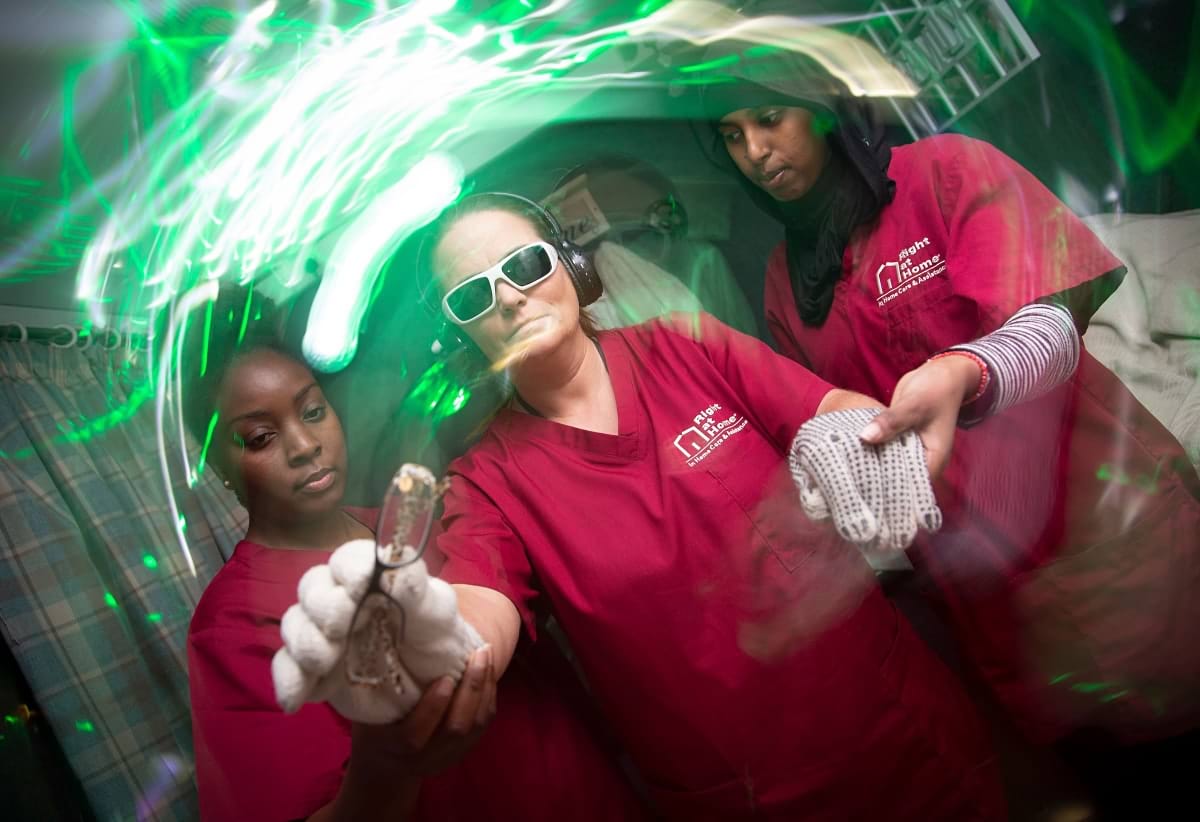 The tour visited Blanchardstown, Rathfarnham, Kildare, Cork and Galway.
The Virtual Dementia Tour is the only scientifically-proven method of giving people an experience of what dementia might be like, with visitors having their vision, touch and sound distorted in ways similar to those experienced by someone with dementia. The tour aims to build understanding, compassion and greater levels of care for people experiencing dementia. 
The reaction to the tour was hugely positive, and at times emotional, as reported by journalist Evelyn O'Rourke 
in her piece about the Virtual Dementia Tour for 'Today with Sean O'Rourke' on RTE Radio 1
.
In the piece, she spoke to tour visitor Vivienne O'Sullivan, whose 89-year-old mother has Alzheimer's disease. Vivienne told Evelyn about how her mother described the disease to her:

"She says it's like going into an empty room with no drapes, no furniture, no carpet, no cupboards, no clothes – nothing – and she was looking for something and it wasn't there."

Commenting on the tour, David McKone, Managing Director of Right at Home Ireland, said:
"The turnout at every location was astonishing. We welcomed over 500 people across the five tour locations, which demonstrates the desire among family carers, the public, our clients' families and our staff to gain greater understanding of dementia and its effect on those diagnosed with the disease.